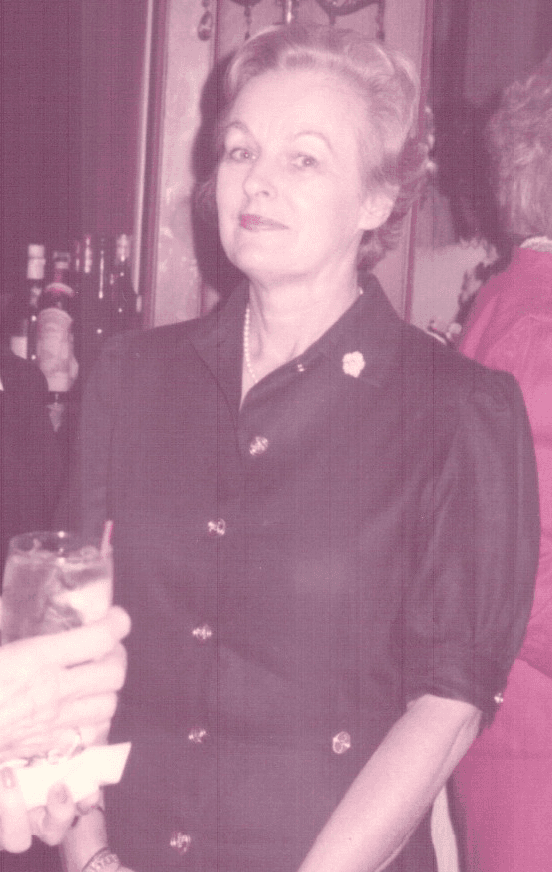 Returning from a road-trip that kept me away for two weeks, I knew to expect that my mother, Carolyn, who is fast approaching her 92nd birthday, would impress me with how dementia had robbed another tiny piece of her mind. It's hard to go away without some dread of the return, knowing how she depends on the society of her two sons.
If nothing else, our company and a steady stream of visits retard somewhat her decline. My brother, Jim, and I will swap turns watching Gunsmoke with her, the longest running show in television history, co-created by John Meston, a screenwriter who authored 379 Gunsmoke episodes himself some time after riding broncos in Colorado and attending Dartmouth, Harvard, and the Sorbonne in Paris. If you want to know why that show is deep, John Meston and an envious liberal arts education had something to do with it. It's a good thing since Carolyn has undoubtedly looped through 379 episodes more than once, while the rest of us, her caregivers, Mariya and Lyn, and two sons could only claim the half.
I've watched all six interviews of Joseph Campbell by Bill Moyers, a TV series called The Power of Myth (which you can buy on Amazon Prime for the princely sum of twelve bucks). Campbell was caught up with mythology early as a boy when he saw a live performance of Buffalo Bill at Madison Square Garden. It sealed his fate. He dove into Native American mythology, rites, and religious customs and didn't stop until he had canvased the globe.
Carolyn and I have viewed each episode in that series together at least once, some two or three times. Even when she can't remember my name, a narrative as profound and abstruse as Campbell's survey of world cultures, religions, and archetypes and myth which, he argues, ground all of human experience, inching us closer to the edge of what is humanly knowable and therefore to God, and Moyer's dogged persistence in fully animating Campbell's explanations and replies, grips her mind and reaches deep down inside her to find a place where her intellect remains vibrant and intact. I've seen this reawakening many times. To experience it feels akin to a miracle like a flower unfolding before your eyes with the trick of time lapse photography.
Emerging from the bathroom one evening at the one of these episodes, after a change into her pajamas, adorable in her stockinged feet planted on the foot rests of a wheelchair, Mariya paused briefly to give Carolyn a chance to bid me good night.
"You know that man on the show we were watching?"
"I sure do, mom."
"What he's been saying is important. You need to tell other people about him."
"Yes, mom. I agree. Believe me. I'm trying."
I needed to make that trip though. I had friends to visit and the honor of an all-expenses-paid artist residency at Wildacres in Little Switzerland, North Carolina. My fears of how I might find my mother were soon realized.
I gave her the briefest of rundowns on where I had been and a few of the places I had visited. It was difficult for her to understand what her Yankee son was doing galumphing about her beloved childhood state. It must have been confusing. Why was I there and not her?
Carolyn no matter how much difficulty she's having in the moment with her memory, refuses to come up short in conversation. I am utterly charmed by her strength of will. This time she decided to co-opt my story and turn it into her own.
I explained how, on the way down, I passed through the area around Boone, NC and saw some friends in Deep Gap.
"Guess where I went on the return trip?"
"Burnsville?" [Burnsville is one of the many towns in Western North Carolina where Carolyn and her siblings shared a home as children.]
"Not this time, mom. But I do go there a lot. I grabbed a bite of dinner next to The Boone Tavern Inn and Berea College where your sister Ginny went to school. I always like to go there. It feels like I am saluting your sisters. Didn't Aunt Mary Lib and Sally go there too? You always liked to talk about how Ginny had one of her paintings on display for years in one of the campus buildings."
[And here's where the conversation went slightly off the rails.]
"Well, I think your mother would be proud of you," she said.
"You do? Mom, I thought you were my mother. Who do you think I am?"
"Well, I think you live in a lot of people's minds."
"I see. I love that thought, mom. I love that idea. I believe it is true and I have similar thoughts all the time. [And here again was yet another time where I got a hard glimpse into how much she had informed my being. It was like opening a closet and seeing a ghost.].
"How about if we talk about going out for a little supper?"
"Well, I just got back from… uhm, Boone and then I went to Berea after that," she said.
"Mom, we don't have to talk about our travels. What I'm trying to talk about is super banal. We're just discussing where we should go to get some supper."
[Hell will freeze over two or three times before she will concede her part in a conversation or come up short without a repartee.]
"Oh, well, I think that's very important. I like that idea. Let's think about that instead. I don't know any of the places around here like you do, George," she said. [George was one of Carolyn's beloved brothers]."
Then, with hilarious cunning, "Where would you like to go?"
[Leaving me to wonder, how many times she had pulled a like ruse on me before, a Southern gal trumping her dim-witted Yankee son, feigning to graciously relinquish the prerogative to me, in this case, the choice of restaurant, though at this stage I could see clear through her deception: that she couldn't think of a dining spot, not even her long-running favorites, Citrine or Hemmingways, in our hometown of Oak Park, to save her soul.]
"Well, we we could go to Citrines. You might not remember. We went there the week they first opened. You liked it so much you wanted to go back the next night."
"Did I really?"
"Yes, I reminded you, at the time, that we had just gone there but we decided to go back anyway. That's how much you like it there. And we always share the beet salad."
"Mom, I want to watch a baseball game when we get back from dinner but I don't want to watch it if you don't want to watch it. All I can tell you is that playoff baseball is like nothing else. It's operatic. A slow-paced drama only there are charges of dynamite hidden all over the field. You never know when one of those charges is going to go off. A game can lull you while the pitchers engage in a subtle duel for innings and then, out of nowhere, kaboom! One of them goes off. It could be a play at the plate, a double play, a home run, a stupendous catch to keep the ball from going over the fence, stolen bases. Playoff baseball is unpredictable in every way except that it is predictably amazing. And the camerawork nowadays is better than ever."
"How do you know so much?"
"Mom, I don't. My knowledge is about half a centimeter deep. It's your other son, Jim, who knows baseball. How could he not? He's a Cubs fan."
"Is he really?"
"Yes, trust me, mom. When we watch a game with Jim, you'll see. It's a lot of fun. Wait till he mimics Harry Caray and Steven Stone. You know what a good mimic he is."
"Is he?"
"Yes, mom."
"Can I pay the check now?"
"It's already paid. You can hold your head up high. You don't have to worry about your son going home malnourished or fainting on his way to the car."
"Oh, that's good. We wouldn't want that."
"Right, mom."
At home, that evening, Carolyn had a conniption, a series of rapid fire angry, almost rageful outbursts of an intensity that hasn't visited her in years, maybe even since she faced the humiliation of having to use a walker for the first time (it's a wonder she didn't hurl that thing through one or many walls). She refused to join my brother and me in the den (highly unusual) and instead inexplicably insisted on returning to the bathroom. Popping out of the bathroom a little later, there was nothing left for her to do in there, she avoided the den, more strangely than the first dodge, going to the kitchen to avoid us. She was—to use her own expression—"so mad she could spit bullets"; those that she did spit were aimed at Mariya.
I went in to back her up. "Mom, this is not like you. What's the matter? This isn't you. What's bothering you, mom? Do you know?"
She didn't. I couldn't figure it out either1Jim later figured out that a reduction in strength of a medication triggered the upset. She's back on a full-dose now.. I didn't expect her to. I just wanted to jog her out of her upset. She calmed down. People who know her know her know that she cannot stray to far from grace. The instant she started to recover. She apologized to Mariya, the ease and naturalness of it utterly familiar and yet at the same time a display of character to excite wonder. It happens quite often—albeit with less drama—and I'm always quite amazed. A moment or two later, after Mariya moved away, she looked at me and said, "I love you and Jim more than anything in the world. You mean so much to me.". It was sweet and sincere but also was here apology and way of saying "I know I kind of lost it; please don't runaway."
As if, my brother or I could ever entertain such a thought.
---
1

Jim later figured out that a reduction in strength of a medication triggered the upset. She's back on a full-dose now.