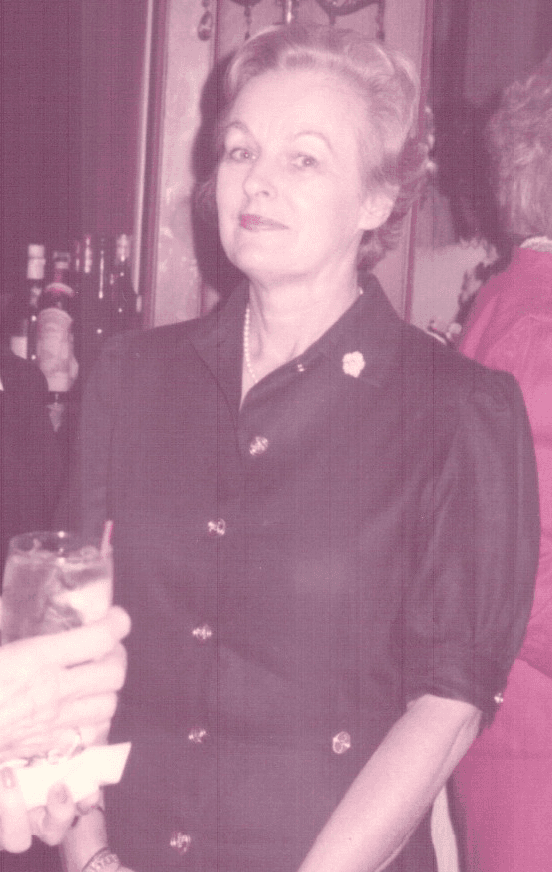 Returning from a road-trip that kept me away for two weeks, I knew to expect that my mother, Carolyn, who is fast approaching her 92nd birthday, would impress me with how dementia had robbed another tiny piece of her mind. It's hard to go away without some dread of the return, knowing how she depends on the society of her two sons.
If nothing else, our company and a steady streams of visits retards somewhat her decline. We'll watch Gunsmoke with her, the longest running show in television history, co-created by John Meston, a screenwriter who authored 379 Gunsmoke episodes himself some time after riding broncos in Colorado and attending Dartmouth, Harvard, and the Sorbonne in Paris. If you want to know why that show is deep, I think John Meston had something to do with it.
I've watched all six of Bill Moyer's interviews with Joseph Campbell—you can buy them on Prime for all of $12—with Carolyn each at least once, some two or three times. Even when she can't remember my name, a narrative as profound and abstruse as Campbell's survey of world cultures and religions grips her mind and reaches deep down insider her to find her intellect intact. Emerging from the bathroom one evening after a change into her pajamas, she and her caregiver briefly stopped to bid me good night.
"You know that man we were watching?"
"I sure do, mom."
"What he's been saying is important. You need to tell other people about him."
"Yes, mom. I agree. I'm trying to do that."
I needed to make that trip though. I had friends to visit and the honor of an all-expenses-paid artist residency at Wildacres in Little Switzerland, North Carolina. My fears of how I might find my mother were soon realized.
I gave her the briefest of rundowns on where I had been and a few of the places I had visited. It was difficult for her to understand what her Yankee son was doing galumphing about her beloved childhood state. It must have been confusing. Why was I there and not her?
Carolyn no matter how much difficulty she's having in the moment with her memory, refuses to come up short in conversation. I am utterly charmed by her strength of will. This time she decided to co-opt my story and turn it into her own.
I explained how, on the way down, I passed through the area around Boone, NC and saw some friends in Deep Gap.
"Guess where I went on the return trip?"
"Burnsville?" [Burnsville is one of the many towns in Western North Carolina where Carolyn and her siblings shared a home as children.]
"Not this time, mom. But I do go there a lot. I grabbed a bite of dinner next to The Boone Tavern Inn and your sister Ginny's college in Berea. I always like to go there. It feels like I am saluting your sisters. Didn't Aunt Mary Lib and Sally go there too? You always liked to talk about how Ginny had one of her paintings on display for the years and years in one of the campus buildings."
[And here's where the conversation went slightly off the rails.]
"Well, I think your mother would be proud of you," she said.
"You do? Mom, I thought you were my mother. Who do you think I am?"
"Well, I think you live in a lot of people's minds."
"I see. That's a lovely thought, mom. I love that idea. I believe it is true and I have similar thoughts all the time. How about if we talk about going out for a little supper?
"I just got back from… uhm, Boone and then I went to Berea after that. I don't know any of the places around here like you do, George [George was one of Carolyn's beloved brothers]. Where would you like to go?"
[And this is what I love about my mom. Even when here mind is letting her down in a big way, she refuses to come up flat footed and she's going to have something to say at any cost, even if she has to steal my story wholesale. She simply can't conceive of not having a part in the conversation.]
"Oh, well then. I just came back from Boone myself. And then I was in Berea to see that painting my sister has on display there."
"Mom, I'm not trying to talk about our travels. What I'm trying to talk about is super banal. We're just discussing where we should go to have some supper together."
"Oh, well, I think that's very important. I like that idea. Let's think about that instead."
"I don't know any of the places around here like you do, George. Where would you like to go?"
"Well, we we could go to Citrines. You might not remember. We went there the week they first opened. You liked it so much you wanted to go back the next night."
"Did I really?"
"Yes, I reminded you, at the time, that we had just gone there but we decided to go back anyway. That's how much you like it there. And we always share the beet salad."
"Mom, I want to watch a baseball game when we get back from dinner but I don't want to watch it if you don't want to watch it. All I can tell you is that playoff baseball is like nothing else. It's operatic. A slow-paced drama only there are charges of dynamite hidden all over the field. You never know when one of those charges is going to go off. A game can lull you while the pitchers engage in a subtle duel for innings and then, out of nowhere, kaboom! One of them goes off. It could be a play at the plate, a double play, a home run, a stupendous catch to keep the ball from going over the fence, stolen bases. Playoff baseball is unpredictable in every way except that it is predictably amazing. And the camerawork nowadays is better than ever."
"How do you know so much?"
"Mom, I don't. My knowledge is about half a centimeter deep. It's your other son, Jim, who knows baseball. How could he not? He's a Cubs fan."
"Is he really?"
"Yes, trust me, mom. When we watch a game with Jim, you'll see. It's a lot of fun. Wait till he mimics Harry Caray and Steven Stone. You know what a good mimic he is."
"Is he?"
"Yes, mom."
"Can I pay the check now?"
"It's already paid. You can hold your head up high. You don't have to worry about your son going home malnourished or fainting on his way to the car."
"Oh, that's good. We wouldn't want that."
"Right, mom."